VOTE FOR THE Morning GLory!
YYC Pizza Week 2020 Entrant - Best Thick Crust
Rise and shine at any time, with the Morning Glory breakfast pizza. It's your favourite meal, reinvented by your favourite family restaurant. This culinary sensation, created by our Master Chef, combines everything from your dream morning meal on our world-famous pizza crust.
Meet the mouth-watering ingredients:
Experience the glory of the morning, all day, every day.
Help Nick's win the Thick Crust Category for YYC Pizza week this year!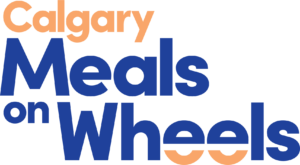 Supporting Calgary Meals On Wheels
While we're proud of our creation, we're even more proud to continue our mission of supporting our community in Calgary. $3 from every pizza sold during YYC Pizza Week is donated to Calgary Meals on Wheels, to help them provide quality, nutritious and affordable meals to people in need.
There many ways to help them, both during YYC Pizza Week and year-round:
Get Social With YYC Pizza Week
LAST YEAR'S WINNING ENTRANT
BEST THICK CRUST + THE BAKER AWARD
In 2019 we searched far and wide for Alberta's spiciest ingredients, and combined them with our world-famous homemade crust to create a winning devil of a pizza – the Diavolo.