For the second year in a row, Nick's is the winner of the thick crust category!
Rise and shine at any time with the Morning Glory breakfast pizza. This culinary sensation, created by our master Chef, combines everything from your dream morning meal on our world-famous crust. It is seasoned to perfection and finished with a zesty Hollandaise sauce that you won't find anywhere else.
Breakfast has always been the most important meal of the day, and Nick's Steakhouse has made it glorious.
Meet the mouth-watering ingredients:
Drop by and try the Morning Glory. You won't just breakfast, you'll destroy it.

Proud to Support Calgary Meals On Wheels
While we're proud of our creation and the awards it received, we're even more proud to have participated in raising awareness and funding for Calgary Meals on Wheels.It was a fantastic week, but this incredibly caring and compassionate organization can use your help year-round.
Please consider donating to them directly, and stay tuned for YYC Pizza Week 2021!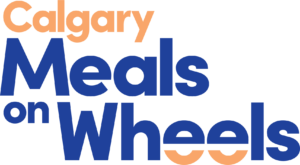 Get Social With YYC Pizza Week